Dental Waterlines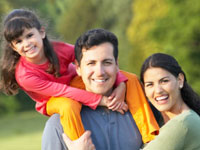 Have you heard about biofilm? Our dental office monitors it daily. Possibly you'll catch something on TV about biofilm as some sort of newly discovered health threat. It's neither, really. Here are the facts:
Most of our dental equipment is connected to long, flexible tubes that deliver water to your mouth. We call these tubes dental waterlines. Every day, fresh water rushes through them. But overnight or over the weekend, water trapped in these long tubes has the potential of being colonized by a thin layer of microorganisms.
Those microorganisms are biofilm. It's just as important we keep our waterlines free of biofilm as it is you keep your teeth free of plaque through regular brushing.
We've known about biofilm for years. Every morning, all our waterlines are cleared before the first patient arrives. Our dental chairs are equipped with check valves that make sure waterline delivery goes only one way-into the mouth and down the drain.
All this to combat a health hazard that is so far only theoretical-we have no evidence of illness related to water from a dental waterline. Even if it existed, the marginally higher bacteria counts wouldn't necessarily pose a hazard to healthy patients. Bacteria is everywhere-in drinking water, the air we breathe. Getting rid of it is the job of our immune systems.
News organizations love to discover what they believe to be health threats, because it keeps viewers tuned in. But biofilm (if it exists at all) is something we've known about and protected patients against for years.
Computerized Dental Radiography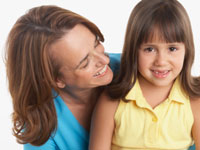 These days, computers are really changing the way we live and work. You've probably experienced their impact in your own home. And believe me, technology is also helping raise our dental practice to a new level of safety, accuracy, and comfort.
Keeping up with all these advances is a full-time occupation that's as important as my work at chairside. One of the most promising of these breakthroughs is an improvement on the oldest evaluation technology we have - dental x-rays.
For close to a century, dentists have used x-rays to detect cavities and damage invisible to the eye. We've long been aware of the drawbacks. Though x-ray radiation is slight, many patients find it a cause for concern. And reading the negative requires a skilled, professional eye-which means my patients can't see what I see.
That's why my office uses a Computed Dental Radiography System as an x-ray alternative. A computer enhances a "photo" of your teeth and shows it instantly on a screen. This new system requires 90% less radiation than the old film x-rays, and can magnify the image up to 300 times. It's as easy to read as a snapshot. When I discuss something I see in your mouth, you'll be able to view it right along with me.
This is an exciting time to be a dentist. We're re-thinking and refining virtually every aspect of our dental practice, and I wanted to pass a bit of it along to you.