How To Stop Dry Mouth: What You Should Know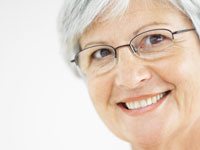 Saliva, which contains essential protein molecules, electrolytes, and minerals, is critical to good oral dentistry health. Saliva lubricates and cleanses the mouth, preserves and bathes tooth structure, neutralizes acids that cause cavities, limits growth of bacteria, viruses, and fungi, dissolves and breaks down food, assists with taste, keeps the mouth moist (no dry mouth which helps with speaking and eating), and facilitates the retention of dentures.
Research has shown that healthy, unmedicated older adults do not have any significant decrease in saliva flow. Loss of saliva and dry mouth are not the result of normal aging, but are instead associated with illness, disease, medication treatments, and medication.
Reduced saliva flow increases the harmful effects of the organisms of the mouth, causing dental cavities, bleeding gums, plaque, burning mouth, pain, soft tissue infections, and cracks. In addition, an individual may have difficulty speaking, tasting, and swallowing food. Dentures do not fit well or feel comfortable when saliva is reduced.
Older adults take many over-the-counter and prescription medications for chronic medical conditions and disorders. For many of these medications, decrease in saliva flow is a common side effect. In fact, over 500 prescriptions and over-the-counter medications cause dry mouth (xerostomia). The medications most often associated with dry mouth are:
tricyclic antidepressants
antipsychotics
antianxiety
antihistamines
decongestants
antihypertensives
diuretics
antiparkinsonism
anticholinergics
Although medication use is frequently associated with dry mouth, certain medical diseases, conditions, or treatments reduce saliva flow. Examples are
head and neck radiation treatment for cancer
Sjögren's syndrome
poorly controlled diabetes
bone marrow transplantation
HIV
cystic fibrosis
scleroderma
amyloidosis
sarcoidosis
vitamin deficiency
thyroid disorders
mental stress and depression
By Denise J. Fedele, DMD, MS
How Pregnancy Affects Your Dental Care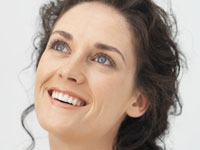 Thinking about your baby and prenatal care is normal during pregnancy; however, thinking about your oral health and dental care may not be forefront on your mind, but dentistry is still very important. Women need to pay special attention to their teeth and gums especially during pregnancy to avoid the increased risk of dental problems.
Your Changing Body and Changing Dental Care Needs During Pregnancy.
Pregnancy brings a change in oral health and hormones, especially increased levels of estrogen and progesterone, which are linked to plaque buildup on teeth. Plaque that is not removed can cause gingivitis and swollen gums that are tender and prone to bleed. Most pregnant women experience gingivitis to some degree, but it doesn't usually surface until the second trimester.
If you had gingivitis before becoming pregnant, your condition will likely be aggravated; untreated gingivitis can lead to a more serious problem -- periodontal disease. Swollen gums that become irritated can also lead to pregnancy tumors, benign growths that will usually shrink and disappear without treatment. However, if the tumor causes discomfort or interferes with chewing or brushing, the dentist may suggest removing it.
Special Preventive Dental Care Tips for Pregnant Women
Brush at least twice a day with fluoride toothpaste and after each meal, if possible.
If brushing your teeth causes morning sickness, rinse with anti-plaque and fluoride mouthwashes or water.
Pay close attention to your gum line and keep it clean.
Floss daily.
Focus on nutrition, including plenty of vitamins C and B12.
Visit your dentist for a check-up and cleaning in both your first and second trimesters to control plaque and maintain good oral health.
Handling Dental Care Emergencies During Pregnancy
If you experience dental emergencies causing pain, you can be treated at any time; however, consult your doctor if anesthesia is required or a medication is prescribed to you. Avoid X-rays during pregnancy, unless they are critical to emergency treatment.
It is recommended to schedule elective procedures after your baby's birth. While you're expecting, have great expectations for maintaining good oral health. By doing so, you'll keep your beautiful smile and share it with your baby!
By Brian J. Gray, DDS, MAGD, FICO